Wolgemuth Auction, LLC., takes pride in serving our clients.
From start to finish, our goal is for your auction to be a smooth experience for your family or business.  Whatever reason you are having an auction our team strives to make it a successful experience for you!
Here are a few comments from clients:
I want to personally thank the entire staff of Woglemuth Auction for helping to make our equipment sale today a success.   From the office staff to the crew that helped to set up the bid items to the entire ground crew that worked the sale today.   Everyone was very courteous, very professional and ran the sale like a well oiled machine.  Thank you!
—–V from Cihylik Farms, North Hampton, PA
_____________________________________________________________________________
I  want to thank everyone in the Wolgemuth organization for the great success of my farm sale. From the moment I first contacted Dennis Wolgemuth, he listened to my needs of farm equipment dispersal. He, and his crew took charge. They took care of documenting, taking pictures for internet viewing, grouping items, and putting them in order so that the auctioneer could sell in a timely fashion. Finally Dennis did a great job of orchestrating bidding via internet, phone, and in person. I am satisfied for the choice I made, and would totally recommend this organization.
—Anthony & Debbie Musumeci, Woodstown, NJ
---
Comment from Buyer at Cedar Lane Auction 2021:
I was at your auction at Cedar Lane today. My first experience with your company. Wanted to say how professional and nice your staff was. Very well organized and very efficient! Thank you!  Signed:  T.H.
---
To The Wolgemuth Auction Team,
Our family is extremely grateful for the hard work, professionalism, and kindness we experienced with your team. When we had come to the very difficult decision to sell our farm, some friends had highly recommended your business and team to hold an auction. From the moment we met you, your sensitivity and understanding while we sorted through so much of our history and equipment for the auction was truly appreciated. We're so thankful you took great care of us as some of the equipment had been with our family for many decades. It was such a pleasure to work with Dennis and Melissa and all the Wolgemuth team. Your communication and organizational expertise made for such a successful event.  You made it so easy and we're so happy with everything you did for us. We'd recommend your team and services any time!! 
With Gratitude,
—-Nick and Marilyn Russo and the Russo Family of Orchard Lane Farm, Chesterfield, NJ
---
"We'd like to sincerely thank Dennis Wolgemuth and his professional staff for doing such a wonderful job in helping our family navigate a very difficult step in our lives.  They are truly a group of knowledgeable, caring, and friendly people.  From preparing for our auction to working our way through the final sales process, to following-up afterwards, they were there for us every single step of the way. Thanks again, Dennis and associates; we couldn't be more pleased with your efforts on behalf of our whole farm family." 
–—Ronald

and Barbara Carty, Pemberton, NJ
______________________________________________________________________________
"I was very happy with Dennis and his Auction Crew! They are totally professional!  This was my third auction using Wolgemuth Auction LLC and I have two more to go.  Never a question in my mind as to who I will use again.  Thanks for doing a terrific job!" 
—Thomas Buch, Farmersville Equipment
---
"There is so much more that goes into a successful auction than what you see on auction day. That's why I consider Wolgemuth Auction Company "Best in Class".  They combine old school experience, knowhow and professionalism with today's technologies in a way that delivers results.  Additionally, the office team does an amazing job supporting the entire auction process:  check-in, clerking, invoicing, customer care etc.  We've been working with Dennis and the team for over 15 years and it is always a pleasure."
—- Earl Marshall, President, Marshall Machinery, Inc., Honesdale, PA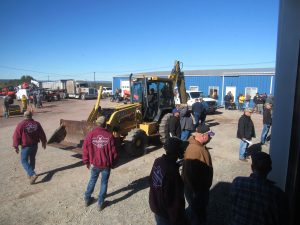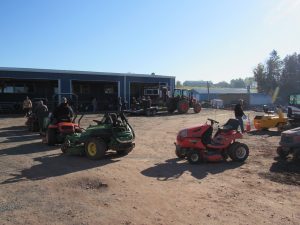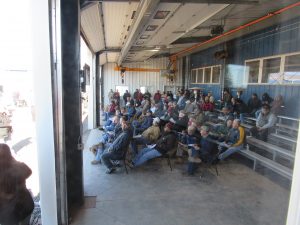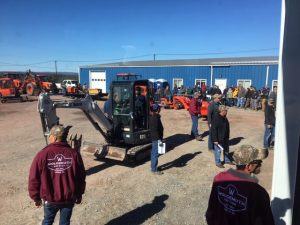 "Cedar Lane Auctions has had a great working relationship with Wolgemuth Auctions for the past six years.  Dennis and his staff are great people to work with! We have a annual Ag Equipment Consignment Auction, Wolgemuth Auction comes in for the day and manages everything from auctioneering to customer service.  They do a top notch job.  We wouldn't have anyone else do the job.  A big thank you to all!"
 —- G & D, Cedar Lane Auctions, Elmer, NJ